The students and lecturers from the master's degree programme in Management of Cultural Tourism at VFU "Chernorizets Hrabar" are pleased to invite you to a culinary trip around the world. Five continents will be visited: Europe, Asia, Africa, North and South America. At each "stop", food and beverages specific to the geographical area will be tasted.
Lecturers and multimedia presentations will present popular delicious meals and favourite drinks. You will be told about the technology of their preparation, the effects of spices, the way of serving and consuming as well as about the right drinks.
Mediators: Georgi Nedyalkov, Syuleyman Eldemir, Tanya Atanasova, Elisaveta Aleksandrova-Zangelmi.
All the tourist countries aspire to establish their national cuisine as an attraction. The most famous destinations for culinary tourism are France, Italy, Mexico, Malaysia, Singapore, Japan and other countries. They hold culinary festivals, days of local cuisine, culinary competitions.
Culinary tourism is an essential element of the cultural tourism system and is rapidly developing as a global trend. Because national foods and beverages are a manifestation of the traditions and culture of every nation, they have been created over the centuries and are continually enriched.
Culinary mastery is the only form of art that affects five human senses: vision, hearing, smell, taste, touch. Eating is always in the top 3 of your favourite tourist activities.
The World Culinary Tourism Association changed its name in 2013 to World Food Travel Association. The new term that is perceived is food travel.
The founders of the association believe that in this way all the interests, businesses and forms of expression affecting travel and delicious food are reflected so clearly and correctly. They emphasize that the focus of the organization is more on the authentic, healthy and local food, not on the price and exclusivity of proposals.
Quotes and aphorisms
"Let food be thy medicine and medicine be thy food." –
Hippocrates
"There is no love more sincere than love for food." –
George Bernard Shaw
"
After
a
good dinner one can forgive
anybody,
even one's own
relations. "
― Oscar Wilde
"
One cannot think well, love well, sleep well, if one has not
dined
well.
" –
Virginia Woolf
"
Wine
cheers the
sad
revives the
old inspires
the
young
" –
Lord
Byron
"A gourmet
meal without
a
glass
of
wine just
seems
tragic
to me somehow". –
Kathy Mattea
"
Beer
is
made
by
men, wine
by
God.
"
– Martin Luther
"
The first kiss and the first glass of wine are the best.
" –
Marty Rubin
"
Wine is bottled poetry
."
–
Robert
Louis Stevenson
"Let us
celebrate the occasion with wine and sweet words
."
– Plato
"Sorrow
can
be
alleviated
by
good sleep
, a
bath
and a
glass
of
wine
."
-
Thomas Aquinas
"Men are
like wine
-
some turn to vinegar
, but the best
improve
with
age
."
-
Pope John XXIII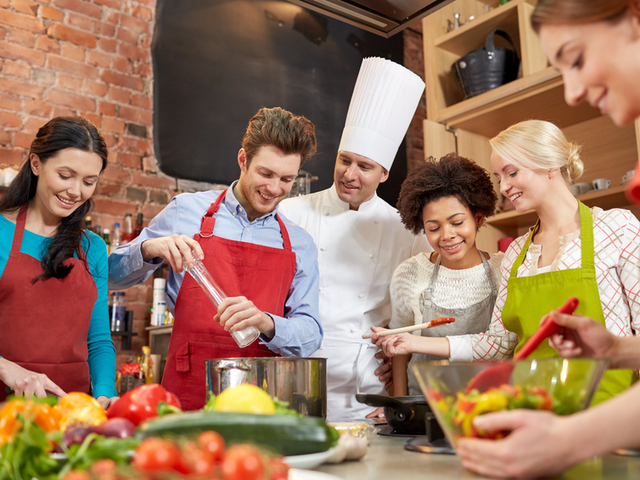 Start of the culinary trip:
9 February 2019, Saturday, 1 pm,
The Captain bar at the Temida hotel complex (200 metres away from VFU "Chernorizets Hrabar" towards Journalist bus stop)
Fees: for students – BGN 15
for lecturers and employees - BGN 20
The fees are paid at the university in the office of TB Municipal Bank AD or by bank transfer to the following bank account:
TB "Municipal Bank" AD
BIC: SOMBBGSF
IBAN code: BG40SOMB91301016075801
Reason for payment:
Management of cultural tourism - Culinary tourism
Registration deadline
: until 6 February, 2019
For further information:
Pavleta Krasteva
052 359 564, tel .: 0878 417 494