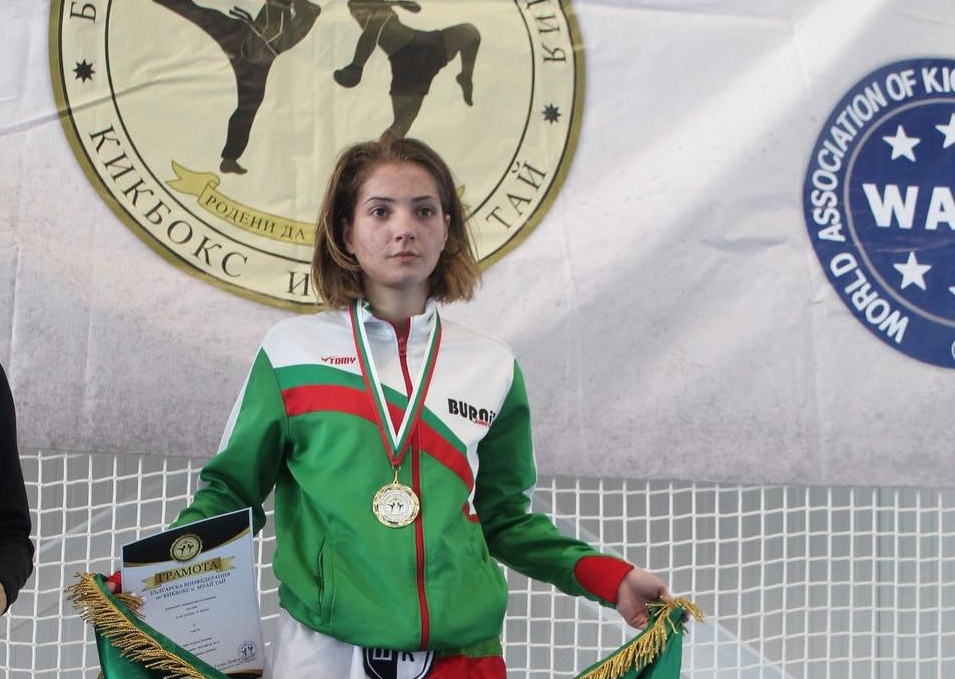 Pollina Galinova, a third-year student majoring in Psychology at VFU Chernorizets Hrabar, won the gold medal at the State Low Kick Kickboxing Championship, which took place over the weekend in Varna. Pollina came first among the women in the style "low kick" in the category to 56 kilograms.
She said that the competition in Varna, in which 245 kickboxers from 42 clubs took part, is the dress rehearsal before the World Cup championship in Italy. The world championship starts on October 15 and our girl will fight for the medals.
Pollina Galinova won her third national title in Varna. She is also a two-time world kickboxing champion for juniors and cadets. In December 2020, she became the Balkan runner-up in the international kick boxing tournament "Balkan best fighters" in the Serbian town of Jagodina, and in March 2021 she won her first national kickboxing championship. Since 2016 he has been part of the national kickboxing team of Bulgaria. She is a competitor and a coach at Sport Club "Shumen Fortress", and her coach is her father - Galin Metodiev.
Pollina chose to study Psychology in order to better understand the behavior of her opponents on the field.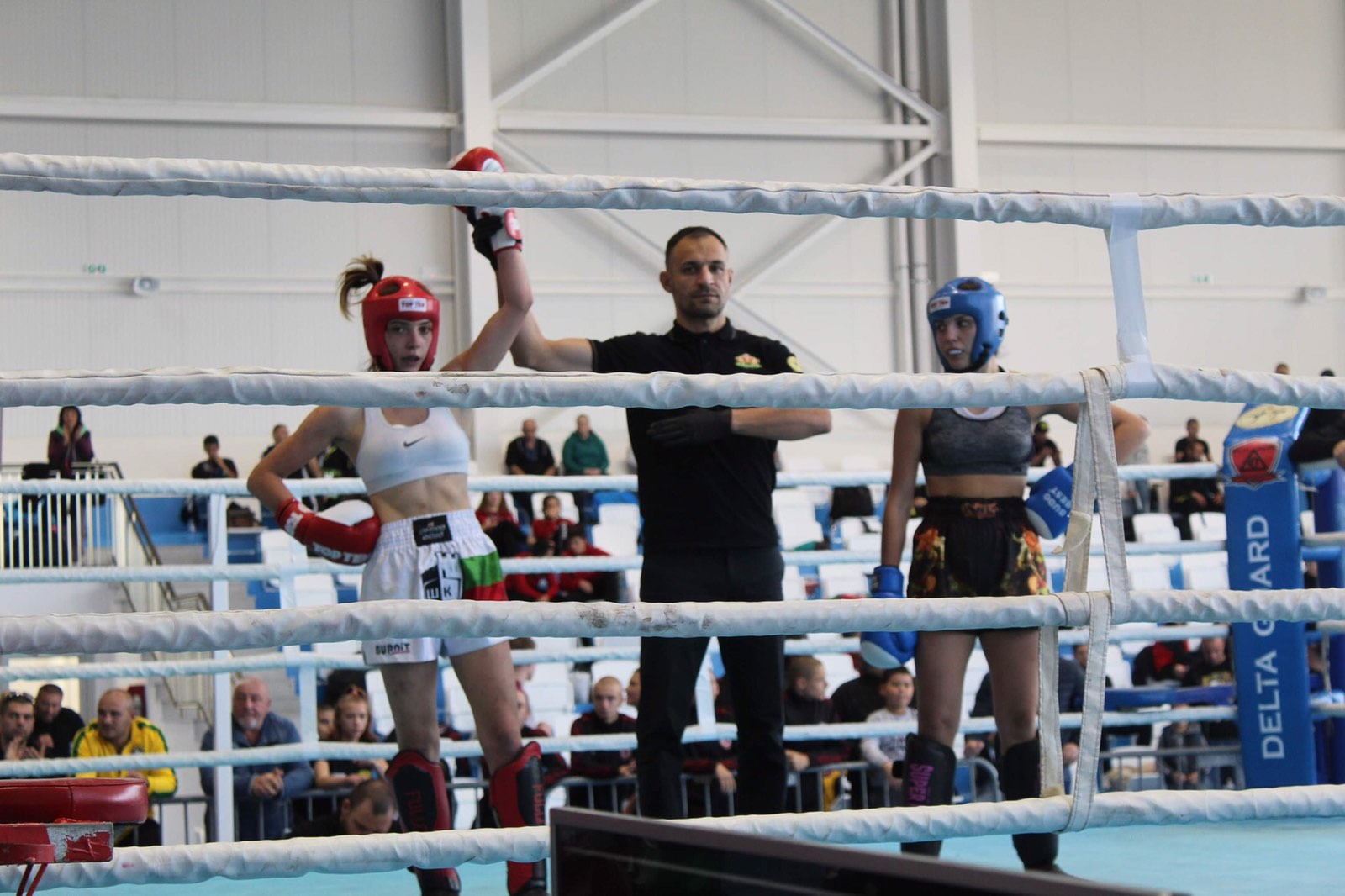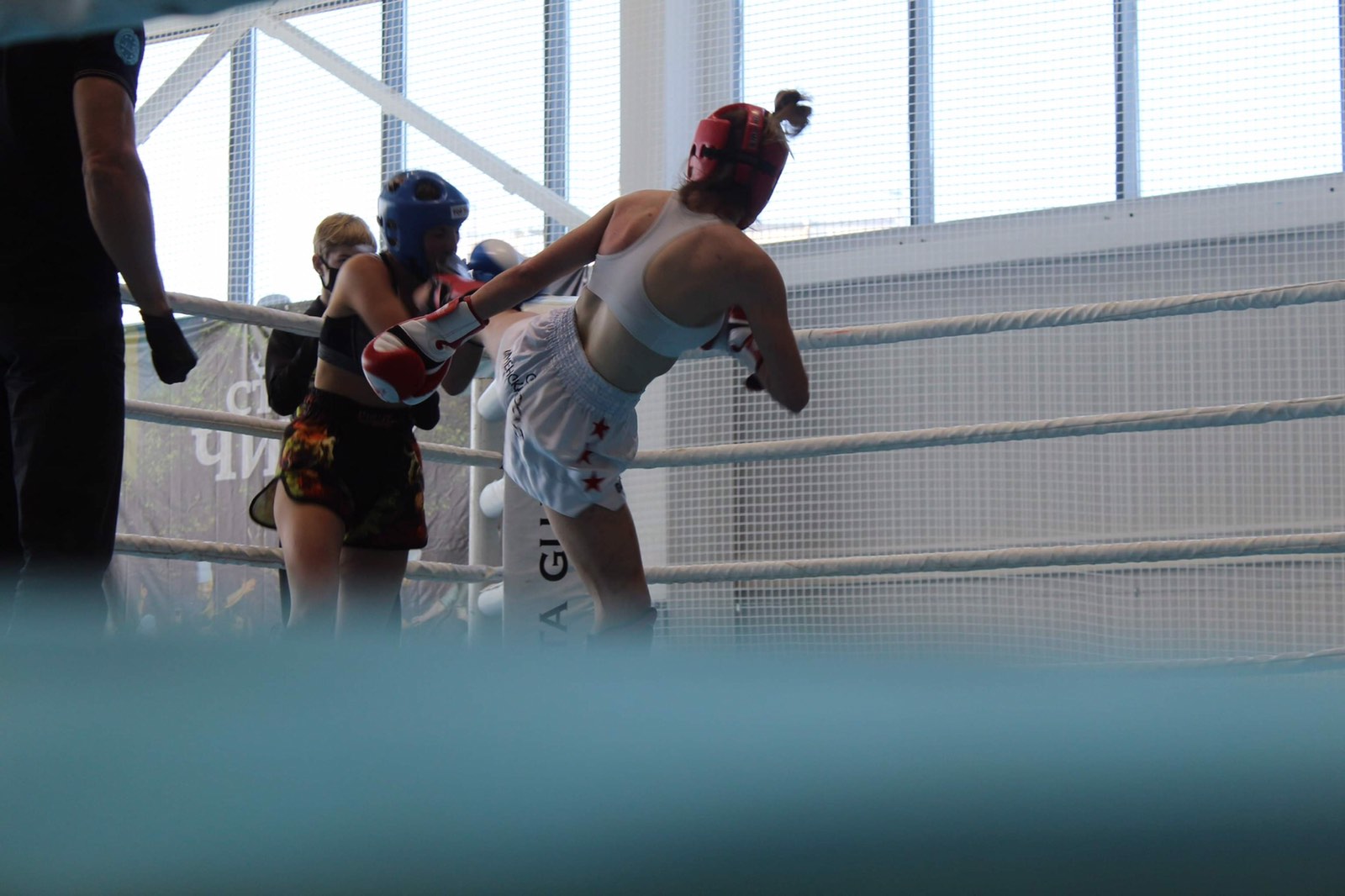 Photos: Personal archive